You are currently browsing the tag archive for the 'arrogance' tag.
In a scene of abject humiliation reminiscing of W serving fried chicken to the press corps by the pool in Crawdord – no indoor access allowed, Bloomberg yucked it up with the press over pizza squares
"I know only five of you in here have actual press credentials," Bloomberg reportedly quipped, a reference to his office's assertion that a mere five of the twenty-six journalists arrested overall displayed city-issued press passes.

"There were so many little jokes" about OWS over the course of the night, Nida Khan, a reporter/producer who attended told me. "You could see the awkward reaction from people in the room. Some laughed at these jokes, others were just uncomfortable."
and here's the explanation of the photo above
One of the gifts was a tarp that Seifman said "they picked up from the Sanitation Department on the West Side," Khan recalled. This, of course, was a mocking reference to the NYPD's forced seizure of tarps, tents, laptops, and many other items in Zuccotti Park, which were thrown into sanitation trucks and dumped in a massive pile at a warehouse-type facility on West 57th Street.

Bloomberg draped himself in the tarp and posed briefly with it, attendees said. Todd Maisel of the New York Daily news tweeted a photoof Bloomberg smiling from ear-to-ear.
I found it interesting that while his henchmen were worried about the "optics" of such photo, Bloomberg didn't care. After all, he has an army, why should he?
t
What woke me in the morning was this NY Post riff from Richard Wolffe's book about Obama
This being NY Post, I am amused by the "Nanny President" – and immediately wonder: who are the babies?
The anecdote illustrating this is largely irrelevant and picked to fit a talking point:
Obama orders an overweight staffer to eat the salad for lunch.
To me, this is actually a bit surprising, to see Obama notices someone else than himself.
It's the  other excerpt that feeds into Obama's personality
While talking about his researching the White House library for the wisdom of his predecessors, Obama delivers a Reagan quote which he mis-attributes to Lincoln (isn't it interesting how he draws all his inspiration from the Rs?)
And it gets better:
In fact Obama later admitted to Wolffe that he had found the quotation while reading one of his own diaries, in which he had mistakenly attributed the Reaganism to Lincoln.
So: In times of worry and strife, Obama looks for comforting inspiration in the sacred, timeless words of . . . Obama!
Presidents are often accused of surrounding themselves with yes-men and retreating from the world. This president doesn't even need the yes-men. He lives in a hall of mirrors, and he's awed by the view.
Isn't interesting how even in his own diaries, he can't find a D quote, mis-attributed or not!
The author makes a few Jr.jr good points as well
Obama evidently feels that his tireless brainwork tidied up the war-peace problem for the ages in his

Nobel Prize

speech (peace, we learned, is desirable but war is sometimes necessary) and that he wrought a profound new balance on civil liberties by largely retaining Bush anti-terror policies with the major fix being that, this time, he is the one in charge (a position Wolffe ably summarizes as, "In other words, trust me").
All this gleaned from a fluff up book!
It's possible that keeping W's policies is a plus for the NY Post writer and he'd just like an scknowledgment of this.
You know, like Reagan/Lincoln got.
I was  noticing recently that Obama is reviving his arrogant "bitter" comments from 2008.
But if in 2008 he felt the need to backtrack and pretend to apologize, this time, with the outcome of November  a fargone conclusion, he is letting lose.
Headlines Politico
Pans a R blog:
Once again, Obama is looking at the ants
"Part of the reason that our politics seems so tough right now and facts and science and argument does not seem to be winning the day all the time is because we're hardwired not to always think clearly when we're scared," Obama said Saturday evening in remarks at a small Democratic fundraiser Saturday evening. "And the country's scared."
And this time he is making it clear why he knows better than we do
You see, little people? He is the POTUS and can spit on your heads.
Reminds me of SNL's Chevvy Chase tag
I am Chevvy Chase and you are not.

So little does he care what we think anymore he even promised
He means for us. Not for him.
.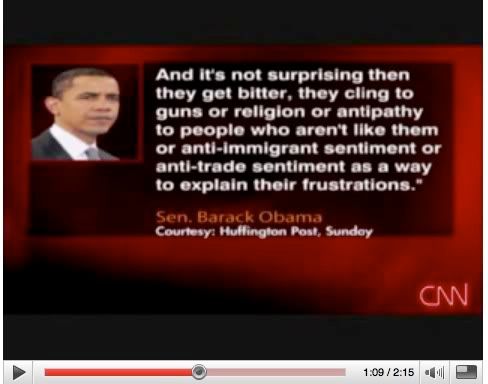 Remember the"bitter" comments? During the media choreographed 2008 elections, Obama  told some fat cats in San Francisco that all Democratic voters in Pennsylvania not voting for him were bitter racist xenophobes . (Only the "bitter" lingered, the others were carefully neutralized)
This year, in Connecticut, amongst fat cats donating 30,000 a piece he mocks the professional leftards thusly
If you get the financial reform bill passed — then, well, I don't know about this particular derivatives rule, I'm not sure that I'm satisfied with that. And gosh, we haven't yet brought about world peace and — (laughter.) I thought that was going to happen quicker. (Laughter.) You know who you are. (Laughter.) We have had the most productive, progressive legislative session in at least a generation.
Interesting how "you know who you are" almost verbatim replays Gibbs comments. I guess that disavowal ain't coming any time soon. It also chillingly send the message "I know who you are"
So, just as Robert Gibbs before him explained (albeit more harshly), if you're one of those people dissatisfied with large parts of the Obama presidency, that's only because you have something wrong with the way you think (you need drug testing/you "congenitally see the glass as half empty"), and because you are saddled with extremely unrealistic, child-like expectations (you're angry that the Pentagon hasn't closed yet/bitter that Obama "hasn't yet brought about world peace:  'I thought that was going to happen quicker' (Laughter.)").  In other words, you're just a petulant, unreasonable, unrealistic, fringe child who doesn't appreciate the greatness and generosity he's given you
For those who remember the arrogance towards the voters during the elections 2008, this is nothing new.
Who remembers his loss in Nevada? Did he concede? No. He left town and posted on his website: "I still get more delegates" so…who cares what you think?
Of course, some, like Jane Hamsher who profited at the time missed this
One thing is for sure. Obama never would have expressed this kind of contempt for the base prior to his own election.  ….

Nobody in the history of electoral politics, and I mean nobody, believes that telling people to "get over it" will get them to the polls.  (Well, nobody but Spiro Agnew.)   And you can bet your bottom dollar that come 2012, when Obama's own electoral future is on the line, that won't be his message.
Don't bet, Jane. Your choices these past years haven't been so….lucky. "Get over it" was precisely what Hillary supporters were told.
Obama's sense of entitlement surpasses even Bush's who was taught by Babs to "appear humble".
Does anyone realize the cynicism of those remarks? Let's take the healthcare reform.
Obama told Republicans at a retreat that it was the Heritage Foundation bill. He also admitted in the last press conference that they knew prices would go up. And yet, those wanting a public option are the ones to be laughed at….
In B0botland, there's a locked thread – author banned
Typical response
109. He didn't mock "liberals". He mocked the teabaggers of the left who…

can't accept not getting everything they want the way they want it.

…..The taste of sour grapes from a lot of people don't have 30 grand to splurge at a fundraiser is so prevalent it's wandering over here and making my dinner taste funny. How the fuck do you think money is really raised?

(And the threat to not work for Democrats or Obama is a hollow one– I don't believe anyone who would drop out now was ever worth two shits to the cause.) Permalink
Notice, the critics are no longer PUMAs, they are teabaggers of the left. The other responses are mostly deleted. This was also a whistle of open season on leftards which are set as scape goats for whatever defeats are in store. Oops! I stand corrected:
| | |
| --- | --- |
| 1. What bullshit. Read the FULL TRANSCRIPT before buying into Greenwald's PUMA propaganda: | |
Of course, the circumstances of these remarks are evocative of W's humor: "the haves and have mores – I call you my base". But then again, Wall Street invested 3 times more in Obama's installment than they did in W.
So take this, you teabaggers of the left. History will prove jr.jr a genius and you the schmucks who bought the expensive advertising and supported him.
In his quest to appear to relate to the commoners, Obama takes a page from Bloomberg
"The president does not get paid that much. He is on a budget, too.".
and joins the common complaint
Forget the fact that Bloomberg also defended  poor pharma and BP Obama relates tu us thusly
He says he and first lady Michelle Obama took a hit like everybody else when the economy nearly collapsed, telling ABC that a college fund for daughters Malia and Sasha has gone "up and down" with the stock market.
How endearing! Losing investments on Wall Street is indeed Everyman's plight!
And on the other hand, how does he know the value of his investments? Shouldn't those be placed in a blind trust to insure he wouldn't be too invested in Wall Street?
Silly me, I am talking about the good ol'days when appearances of propriety counted.
That also explains his vested interest in Wall Street.
And don't forget his humble beginings, please!
"it was just a few years ago that we had high credit card balances, we had two kids, thinking about college. We had our own retirement accounts, wondering if we were going to be able to get enough assets in there."
Geez, being a Senator is hard! . And arugula prices had gone through the roof!
Oh, the humanity!
But relax, people. Obama is one of us! Assets, college funds – WTF are those?
Aren't you feeling better now financing his lavish parties and vacations with your taxes?
But I get it now. Goldman Sachs, AIG, Lehman Brothers BP – they are not the only ones losing on Wall Street. Obama is too.
And once the cat food commission gets its hands on our social security, you too will know the agony of being an investor – though not by choice I'm afraid.
..